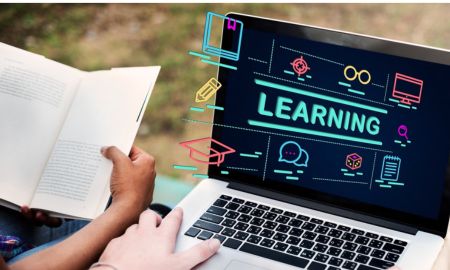 Tally Course
Accounting is crucial for businesses because it helps them keep track of their financial activities clearly and organized. It involves recording and summarizing financial transactions, analyzing data, and preparing financial statements. By maintaining accurate accounting records, businesses can monitor their income, expenses, assets, and liabilities. Accounting software Tally offers numerous benefits to businesses. it simplifies and automates financial tasks, such as recording transactions, generating invoices, and reconciling accounts, saving time and reducing errors. it also provides real-time access to financial information, allowing businesses to make timely decisions based on accurate data.
What is Tally Accounting Software?
Tally Solutions, an Indian software company, develop Tally ERP 9 or Tally Prime (The latest version). Tally offers comprehensive features and tools to handle various accounting tasks, including bookkeeping, inventory management, taxation, payroll processing, and financial reporting. Tally is known for its user-friendly interface and customizable options, making it accessible for small and large enterprises. It also supports multi-currency and multi-company operations, making it suitable for global businesses.
| | |
| --- | --- |
| Course Level | Certification Or Diploma |
| Duration | 1-2 Months online course, 5-6 months diploma |
| Eligibility | 10+2, B. Com, B.A., B. Sc |
| Course Type | Online, Offline, Institutes |
| Job Designation | Accountant, Accounts Executive, Jr. Accounts Officer, Accounts Officer, Finance Manager, Tally Operator, Financial Analyst, Executive Assistant |
| Type of Recruitment Companies | Private Companies, Govt. Companies, Public Accounting Firms, Chartered Accountant Firms, Accounting Service Providers etc |
| Course Fees | INR 500 – 5000 online course to 5000 – 15000 offline institute |
| Salary Package | INR 2,50,000 to 15,00,000 Per Annually |
A Tally course is a program that usually lasts 1-3 months. In this course, you will learn about Tally software in detail and understand things like managing inventory, calculating GST and TDS, and changing company information. Many big companies use this software because it is easy to use and helps keep track of a business's accounts without any mistakes or problems. If you want to work in Accounting, this course is a great choice. Just remember, if you want to get a diploma certificate, the course might take more than 2 years.
What are the Eligibility Criteria to Join Tally Course?
Here are the qualifications you need to take a Tally course:
You must have finished high school, or 10+2 or the equivalent (preferably in Commerce, but students from any field can apply).
Accounting and business management skills at a basic level are desirable.
You can also sign up for this class after you graduate. If you want to get a job in the area of accounting, it will help your career.
What are the Important Topics / Curriculum for Tally Course?
Basic of Accounting
Setup of Company
Accounting Masters
Inventory Masters
Implementation of GST (Goods & Services Tax)
Implementation of TDS (Tax Deducted at Source)
Payroll
Cost Center, Cost Category
Above are major topics, one should learn during the Tally Course.
Learning tally is easy, and people who work in business management and finance learn it quickly. Beginners can choose to take professional training from a top institute or use the software with the help of free videos and blogs that can be found all over the internet. There are many short-term courses for Tally software that you can take online. These courses can help you get ahead in your work.
Online Certificate Courses for Tally
Tally is one of the most popular courses recent college graduates and working professionals take. Accounting, bookkeeping, taxation, inventory management, billing, and similar topics will all be covered in depth during the course. Tally Prime is the most recent version of tally software. Listed below are resources where you can earn a Tally-specific online certificate:
Veertutorial.com : At VeerTutorial.com, you can enroll in the Tally Prime course, which offers comprehensive training on the popular accounting software. This course is designed to be completed in just 7 hours, making it a convenient option for individuals with busy schedules. The course covers practical aspects of using Tally Prime, ensuring that you gain hands-on experience and can apply your knowledge in real-world scenarios. In addition, detailed notes are provided to support your learning journey. The course is led by a highly experienced trainer with over 20 years of industry expertise, ensuring that you receive guidance from a seasoned professional. By completing this course, you will acquire the skills and confidence needed to effectively utilize Tally Prime for various accounting tasks.
You can find online courses related to Tally ERP 9 or Tally Prime
Is tally course useful?
Yes, it is mandatory to maintain accounts in all companies registered under GST, therefore, employment opportunities are higher.
Is tally course useful for job?
Yes, Accountants are required in all businesses so Tally course is very useful for job
Is tally course useful for science students?
Yes, if science students learn accounts, he/she will get job.
Is tally course is useful for CA students?
It is compulsory for the CA Student to learn Tally because it is part of their course.
Is tally course is easy?
Yes, it is very easy.
Who can do tally course?
Anyone who wants to pursue a career in accounts and finance.
How long is tally course?
It takes one week to learn Tally
Is tally a professional course?
Yes, Tally Software Course is a Professional Course
Can BA student do tally course?
Yes, BA Students can do Tally Course. They have to learn Accounting
Whats is tally course salary?
You can get INR 2-3 lakh Salary Package starting
How much does tally course cost?
You can join Tally Prime Cousr in Just INR 499 at veertutorial.com